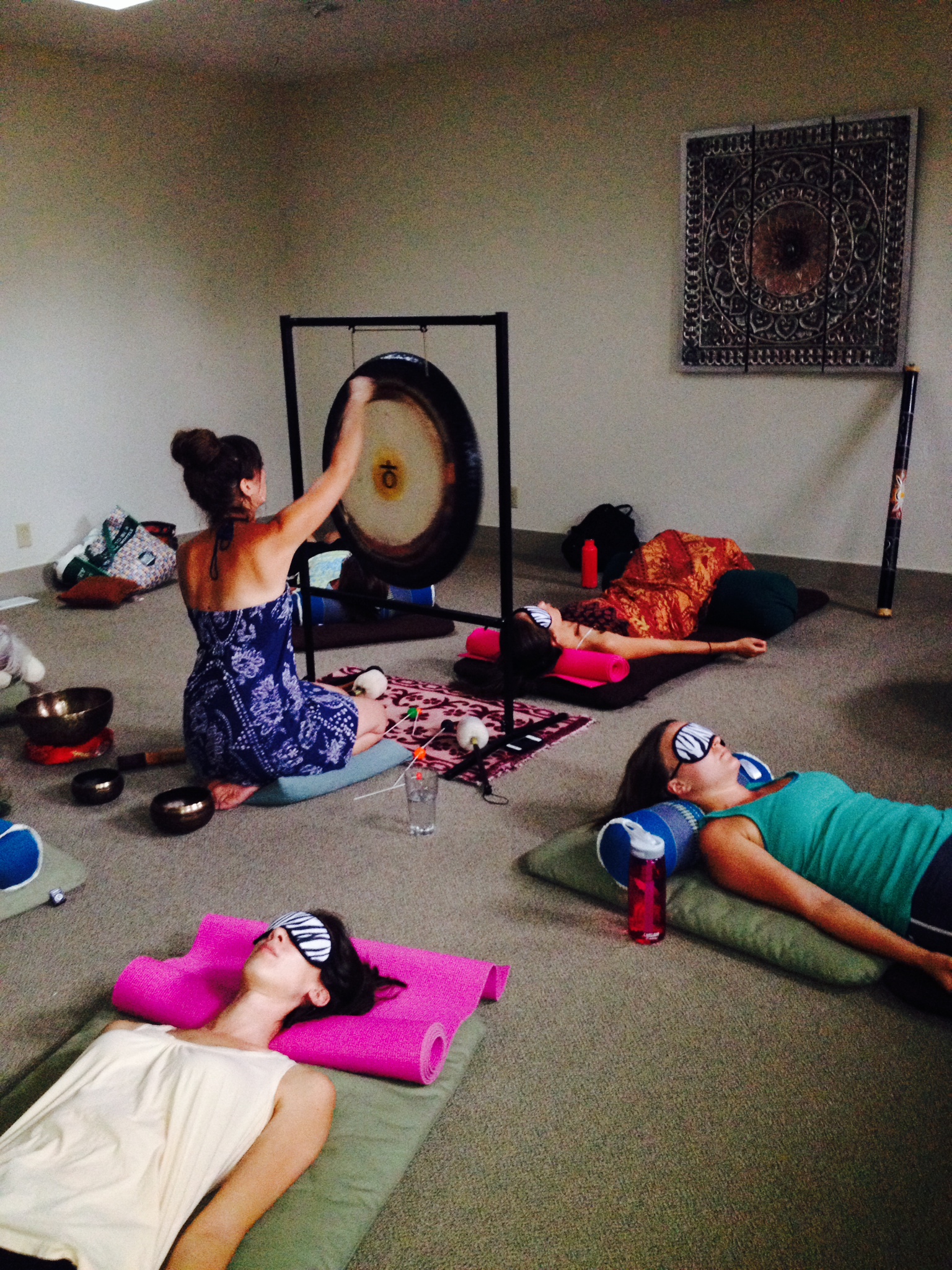 Throughout her life, Kathy Sietos has been a strong believer in alternative therapies and homeopathic remedies. Born of Greek ancestry, her parents brought with them to the United States many holistic traditions and herbal medicines that surrounded her upbringing. Kathy is a practicing Reiki Master and teacher, sound healer & licensed massage therapist. Kathy Has been a practicing healer in Denver, Colorado for over 5 years.
Kathy is well versed in the planetary vibrational frequencies, she often uses gongs, pow wow drums, rattles, water drums, ting shaws, tuning forks, pendulum, and shamanic drumming to balance the energetic system. Kathy's robust training allows her to use the sacred Reiki symbols to promote relaxation and healing on all levels, calling upon energy in the universe to restore balance between the physical, emotional, mental and spiritual states of being. Through her advanced Reiki attunement, Kathy can also employ these sacred symbols to send distant healing to clients of all ages, at any time and in any place around the world.
Fueled by a strong passion to help people, Kathy spent several years in the medical profession working with adults with brain injuries. Later, she turned her focus to helping underpriveleged children with severe emotional and behavioral disorders. In addition to Reiki, sound, energy medicine, and bodywork, Kathy enjoys spending time in the beautiful mountains, practicing yoga and working in her garden.
---
"Keep your thoughts positive because your thoughts become your words. Keep your words positive because your words become your behaviors. Keep your behaviors positive because your behaviors become your habits. Keep your habits positive because your habits become your values. Keep your values positive because your values become your destiny. " Gandhi
---